바로가기 메뉴

본문영역
Main text area
A variety of products are in development, with the specialized technologies and experiences in vaccine products.
Euvichol® was launched as the first product of EuBiologics in the end of 2015, and CRM197 the immunological transferring protein, was launched in 2016. A new product will be launched in around 2020.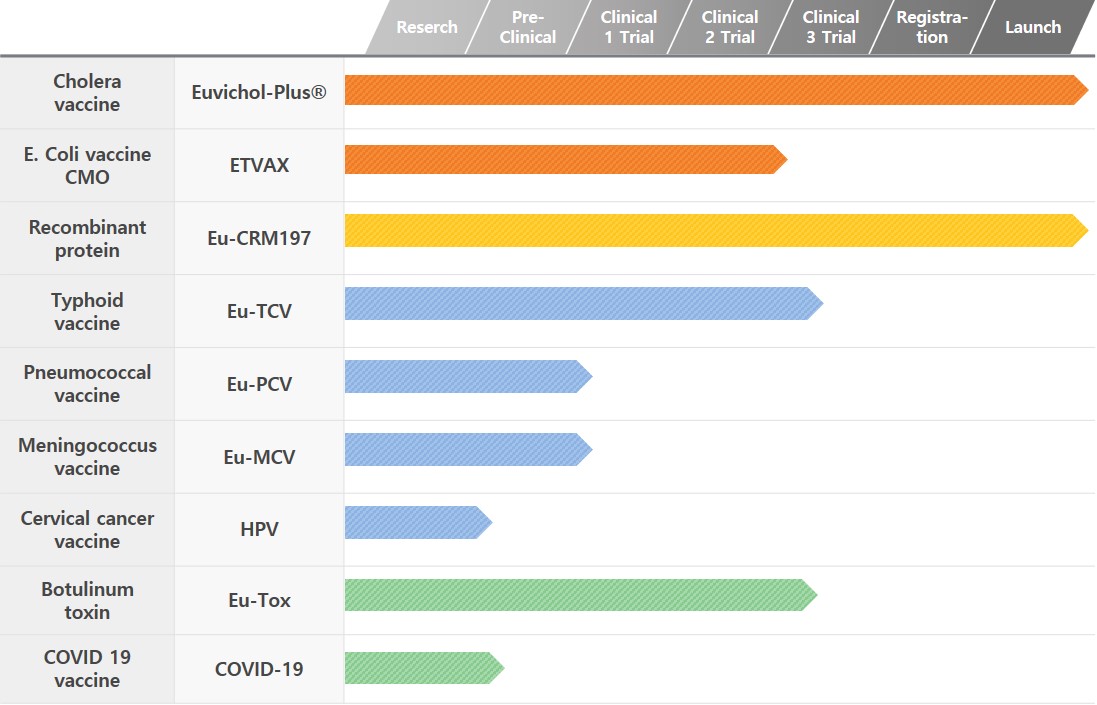 Please contact the research institute to express any intentions of collaboration or joint research with EuBiologics.